Angela Yee Shames B. Simone's Jacky Oh Post For Poor Timing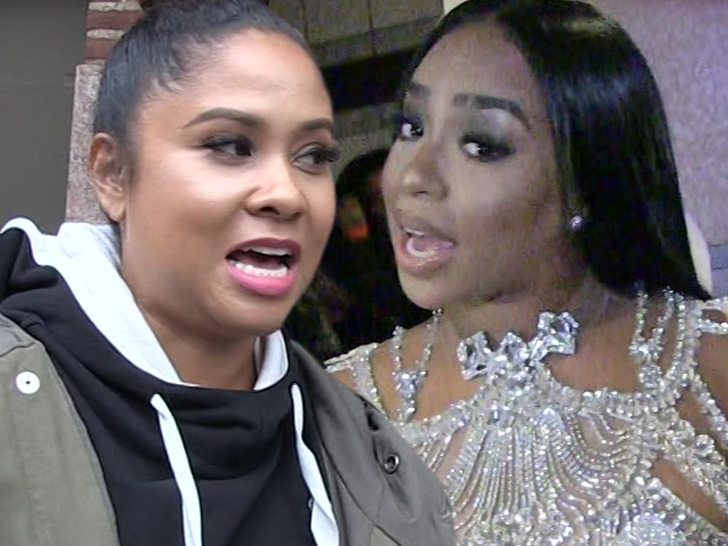 Angela Yee was no fan of B. Simone's attempt of turning her pain into profit mourning her bestie Jacky Oh's death … and called her out on the air about the issue.
Angela and Jasmine Brand were discussing the viral fallout Wednesday from B. Simone's recent call to her Instagram close friends' circle … where she encouraged followers to join her behind a paywall to get a glimpse of her grieving process.
Fans were calling for B. Simone's head this week over the post and Angela thinks the social media influencer's timing couldn't have even been more off, despite being broken up over Jacky's abrupt passing.
Waiting for your permission to load the Instagram Media.
TMZ broke the story … Jacky died in Miami, and since-deleted photos of her with a cosmetic surgeon have caused fans to believe she may have died following some kind of procedure.
D.C. Young Fly, Jacky Oh's longtime partner and father to her three kids, broke his silence this week in a statement … "We thank everyone for their well wishes and ask for privacy during this difficult time."
Source: Read Full Article