Ant Anstead Opens Up About Moving Out Of His Home With Christina Haack
TV host Ant Anstead is opening up about his split from "Flip or Flop" star Christina Haack in September 2020. The two, who had tied the knot in 2018, had renovated a home together in Newport Beach, California, which they shared with their baby son Hudson and the rest of their blended family, as both he and Christina had two other children from previous marriages. And as the automotive expert recently revealed to People, he left the home immediately after the breakup. But more on that below.
Initially, Ant moved into a small rental apartment but stayed longer than he planned. He explained, "I was looking for a house quite quickly [after the split], probably after three or four months, because I felt displaced, I felt homeless. But for whatever reason, it just didn't work." The "Celebrity IOU: Joyride" host added that it turned out for the best saying, "Looking back with the benefit of the last nine or 10 months, I've realized that actually, being held in that really simple space, not only does has it meant I've ended up with the house of my dreams, but it's actually meant that I simplified my life."
The house of his dreams Ant is referring to is his new home he recently purchased for him and Hudson in Laguna Beach. Keep scrolling for those details, as well as his emotions since the split.
Ant Anstead feels grateful for moving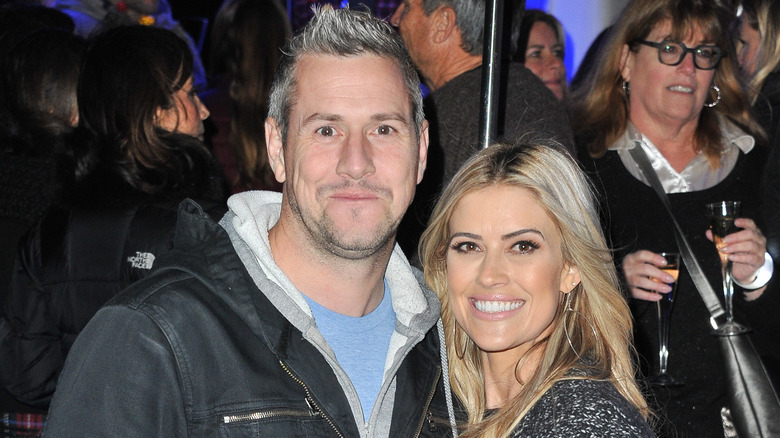 As Ant Anstead told People, "When my divorce went through, I packed up my clothes and moved. I walked away completely and left everything there."
Ant realized he didn't have much to call his own following his split with Christina Haack. He revealed to People, "I've realized in the last nine months, this sounds ridiculous, but actually the only thing I owned was a couple of wine glasses, plus a cup and a kettle." Ant went on to discuss how much shopping he had to do for his new place. He dished, "I've spent the last few days realizing, 'Oh my god, I don't even own plates or knives or forks.' So I've spent the last few days getting stuff that you don't realize you need: bottle openers and tin openers and spatulas."
Even though the TV host is "overwhelmed," he revealed, "it's amazing. I'm in this kind of real space where I don't have any stuff. So everything is new. I'm not carrying anything over." Ant even went as far as to say that leaving the past (and all his stuff) behind led him to an "overwhelming sense of gratitude." He divulged, "I've realized how little I need, and what's important. I don't need anything but Hudson and my health."
As for Christina, she recently celebrated selling the home the family once shared, writing on Instagram, "Cheers to a closed sale." It appears they both want a completely fresh start.
Source: Read Full Article