Calgary Stampeders Suspend Brendan Langley Over Airport Brawl
2:06 PM PT — The Stampeders just handed down swift punishment following Langley's airport brawl — the team placed the receiver on indefinite suspension.
Stampeders president and general manager John Hufnagel addressed the decision … saying, "The Stampeders take matters such as these very seriously."
"After learning details of the incident including the filing of a criminal charge, we are indefinitely suspending Brendan Langley."
During the suspension, Langley will be banned from the team facility and will not be allowed to be involved with the squad in any capacity.
The Calgary Stampeders have launched an investigation into Brendan Langley … after their wide receiver was seen on video punching a United Airlines employee at a New Jersey airport this week.
The Canadian Football League club released a statement late Monday announcing the probe … saying it is aware of Langley's arrest and is "looking into the matter in order to learn the full details."
"[We] will have no further comment until the investigation is complete," the team said.
Langley — who just signed with the Stampeders in February — got into a brawl with the UA employee at the Newark Liberty International Airport after an argument.
The video of the melee went viral … capturing the two men in an all-out fistfight at a ticket counter.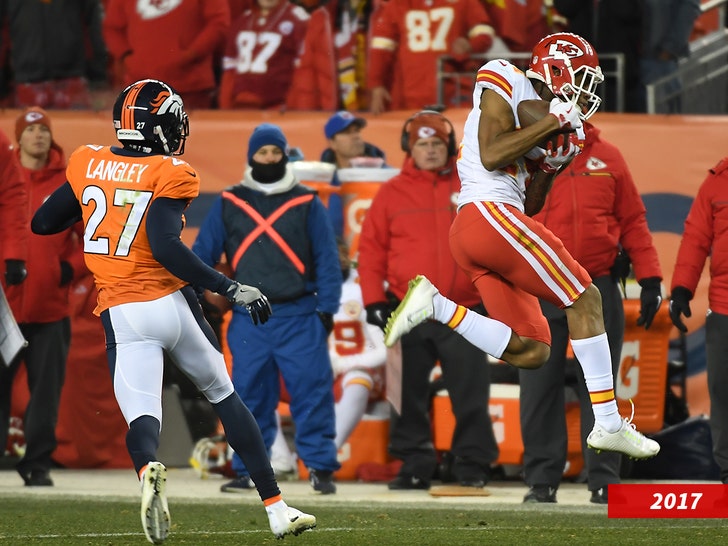 The employee was left with a bloody face and police tell us Langley was later arrested for simple assault. United ultimately fired the employee over the incident.
Langley was selected as a cornerback by the Denver Broncos in the third round of the 2017 NFL Draft — making him the first player drafted from Lamar University in over 25 years.
The 27-year-old signed a four-year, $3.17 million deal … and converted to wide receiver in March 2019. He was waived before the 2019 season.
After a short stint with the Seattle Seahawks and the XFL, Langley signed with the Stampeders, where he was expected to compete for playing this season.
Originally Published — 6:41 AM PT
Source: Read Full Article