Christina, Tarek, and Heather Don't Want Their "Image Ruined" by Public Soccer Fight
Most people can go to their kids' soccer game and have a casual fight with their ex-husband's new wife without it making news, but this is simply not the case for Christina Haack, Tarek El Moussa, and Heather Rae Young!
Earlier this week, the Daily Mail published some extremely yikes pics of Christina and Heather arguing at a kids' soccer game, which seemed to show Tarek pulling Heather away from his ex. And on top of that, another set of pictures showed Tarek getting separated from Christina's husband Joshua Hall by a coach.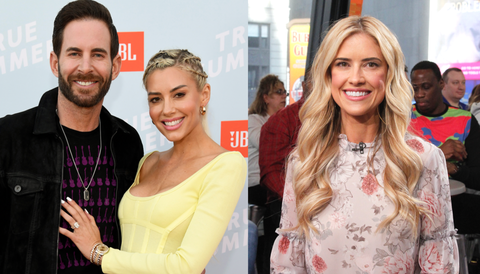 At the time, Christina's rep told Us Weekly that "A personal matter was discussed and has since been resolved," while a source told E! News that "Heather and Christina haven't been getting along lately and there's been overall tension between both couples. Christina feels Heather oversteps her boundaries when she parents her children and Heather doesn't feel like she gets enough respect from Christina."
But now that a few days have passed, everyone is all kinds of embarrassed.
Oh, and apparently everyone is also hoping to "maintain" their reputation as coparents and "and certainly don't want their image ruined" over this.
Which…kay!
Source: Read Full Article