Cynthia Bailey Addresses Rumors Husband Mike Hill Was the Real Reason She Quit 'RHOA'
Cynthia Bailey is retiring from The Real Housewives of Atlanta and won't be appearing in season 14. Bailey's exit comes as Bravo producers try to freshen up the cast in these ever-evolving days of television. The former model had been hinting that she was on the block and possibly not coming back for another season and ultimately confirmed she was leaving. Some speculated that it was her husband Mike Hill that heavily influenced her decision and Bailey is clearing things up.
Did Cynthia Bailey's husband Mike Hill influence her to leave?
A RHOA star since season 3, Bailey announced she was leaving the reality series after 11 seasons. For fans, it's always difficult to have one of its stars leave the franchise as they ultimately become part of one's family. Although Bailey was never the most controversial character on the show, she gave her fellow castmates serenity and a grounded perspective on issues.
Since confirming her exit, there have been a lot of rumors on what made Bailey pull the plug on returning to the show. She recently revealed she had turned down a "friend of" role but turned it down. Bailey is now addressing gossip that her husband Hill played a part in her not wanting to come back.
"Listen, let me correct the streets," the former peach hold said during an interview with Daily Pop. "Mike has always been super supportive of me, for sure. At the end of the day, he wants me to do what is going to be best for me and what's happy for me."
Bailey confessed that the reason she wanted to leave came down to being "tired" and wanting "to do something else."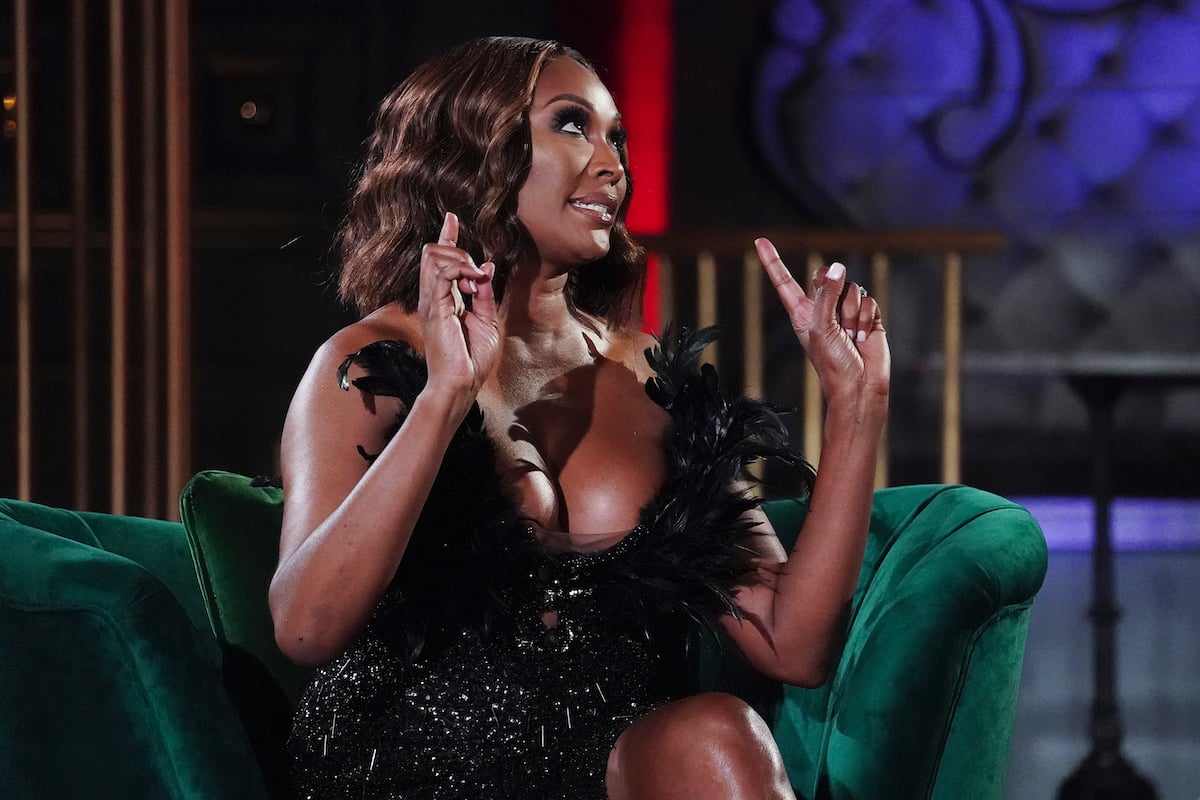 Is the former 'RHOA' star done with reality television?
Although Bailey might not be holding a peach when RHOA Season 14 premieres, she is not quite done with reality television just yet. Bailey recently embarked on an "Ultimate Girls Trip" with housewives from other franchises including fellow co-star Kenya Moore. The show will be available later this year on the Peacock streaming service. Furthermore, Bailey would like to be featured on another reality show but only after she takes a break.
"Not right now," Bailey added. "I need a year, I need a break, I need a drama break, I do. I just need a minute. I'm not saying never ever ever." 
Cynthia Bailey talks about her future without 'RHOA'
Earlier this year, Bailey had been hinting at her RHOA exit that came into fruition in late September 2021. Bailey said that if she would leave the Bravo franchise, she would not be gone from TV for too long.
"Whether I do [come back] or not, I'm still going to be working somewhere. That'll be the next part of the journey," she said in a video shared by The Peach Report Daily. "If I'm not on The Real Housewives of Atlanta, you can best believe that these cheekbones will be on TV doing something else. You have not seen the last of these cheekbones."
During the same interview, Bailey reiterated that she didn't want to get fired and wanted to be given the option to return. As it turns out, she was offered a limited role for the new season but opted to walk away from the proposal.
Source: Read Full Article