Donald Trump refuses to condemn Kyle Rittenhouse & violent MAGA dumbasses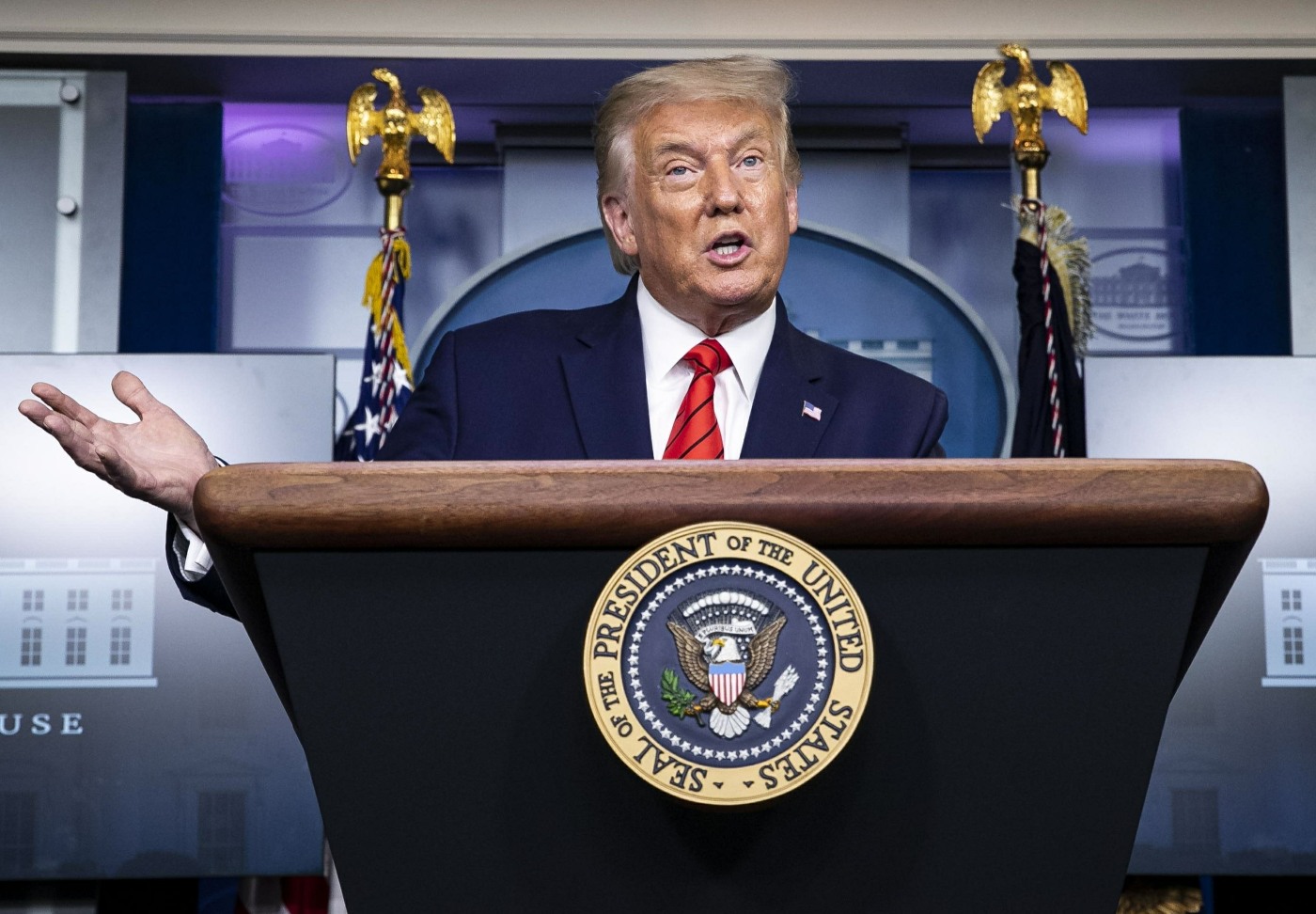 I've been thinking about doing some kind of special coverage when we get closer to the election. Like, maybe one month out, I think I'll do some kind of post listing all of the craziest sh-t Donald Trump has said and done over the past four years. I would be doing it for myself too, because I've had to force myself to forget large chunks of this presidency just to sleep at night. I'm also bringing this up because there have been so many horrible f–king moments which have defined this authoritarian regime, moments which should have sunk Trump, moments which would have sunk any other president. Saying violent Nazis in Charlottesville were "very fine people." Tear-gassing kids and clergy in Lafayette Square just so he could stand outside a church, holding a Bible upside down. Hiding in his baby bunker. And now this: refusing to even criticize, much less condemn, the 17-year-old terrorist Kyle Rittenhouse.
President Donald Trump on Monday portrayed the gunman charged with murdering two protesters in Kenosha, Wis., as a victim, suggesting that the Illinois teenager was acting in self-defense. Kyle Rittenhouse, 17, was arrested last week and charged with two counts of first-degree murder for shooting during an anti-racist protest following the police shooting of Jacob Blake. Video of Rittenhouse at the protests showed him carrying an assault rifle and telling someone on the phone that "I just killed somebody," according to the criminal complaint against him. He was taken into custody the following day.

The criminal complaint said he killed a man, Joseph Rosenbaum, after Rosenbaum threw a plastic bag at Rittenhouse and tried to grab his gun. A group of protesters chased after Rittenhouse, yelling that he had shot someone. But speaking at a White House news conference on Monday, Trump suggested that the protesters were the instigators, out to get Rittenhouse, and that he was acting in self-defense.

"That was an interesting situation," the president said. "He was trying to get away from them, I guess it looks like, and he fell and then they very violently attacked him, and it was something that we are looking at right now and it's under investigation. But I guess he was in very big trouble. He probably would've been killed. It's under investigation."

The White House has so far avoided commenting on Rittenhouse, saying that there is not enough information on his case. Trump has focused instead on criticizing anti-racist protesters and Democrats for not condemning looting and rioting, even after Joe Biden, the Democratic presidential nominee, vehemently condemned rioting and looting in addresses last week and again on Monday.

Trump's opting to give the benefit of the doubt to Rittenhouse comes in stark contrast to his condemnation of protesters against police violence who have demonstrated in cities across the country. During his Monday news briefing, Trump condemned the fatal shooting of a man suspected to be a supporter of a right-wing group in Portland, Ore., as MAGA demonstraters and anti-racist protesters faced off in tense clashes. Addressing a CNN reporter, the president said those responsible for that shooting were "your supporters."
[From Politico]
I've seen some political commentators rightly say that Joe Biden had actually backed Trump into a corner here, especially with Biden's speech yesterday, where he flatly condemned looters, rioters, terrorists AND the MAGA Nazi dumbasses. Biden has questioned why Trump cannot do the same, and here was another example of Trump refusing to condemn the violent lunatics "on his side," working on behalf of the kind of violent authoritarian Nazi vision of America which Trump shares. This is the crux of it. This is the thing. Underline the point and put a bow on it. Trump cannot bring himself to condemn violent MAGA people and Nazis and terrorists because he does not believe they're doing anything wrong. They're on "his side."
— Aaron Rupar (@atrupar) August 31, 2020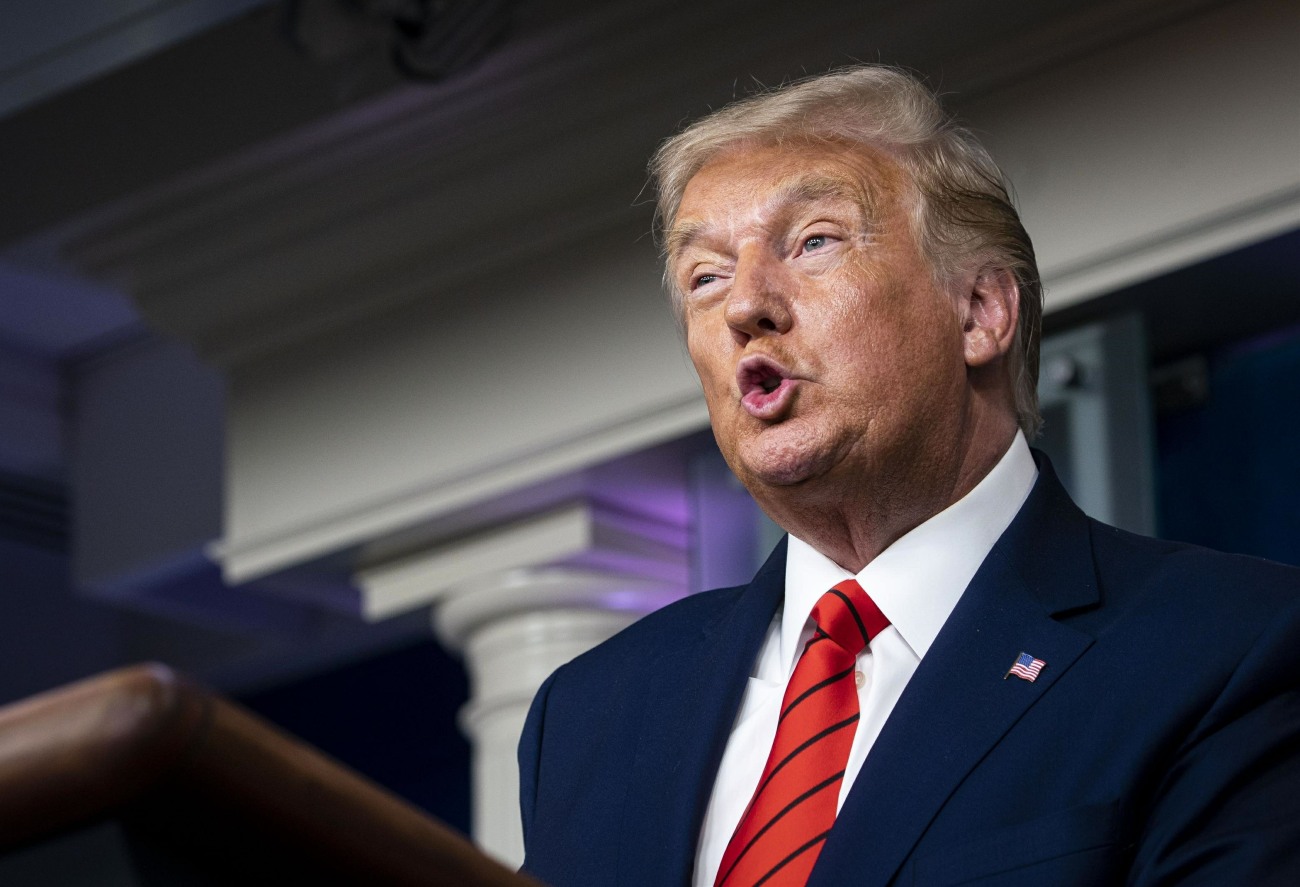 Photos courtesy of Backgrid.
Source: Read Full Article