Eddie Murphy Says Prince Wore Some Strange Clothing the Night He Challenged Him To a Game of Basketball
Eddie Murphy is one of the most successful and highly-regarded comedians to ever pick up a microphone. Over the years, the Coming to America star made connections with a number of superstars who are highly successful in their own fields of expertise.
Because he's spent time with so many A-listers, he's got tons of stories about his experiences.
One of Murphy's funniest is a late-night basketball game he played against Prince. During the competition, Prince and his teammates wore items that included waistlets and blouses, which completely caught Murphy off guard.
Eddie Murphy played basketball with Prince after going to the club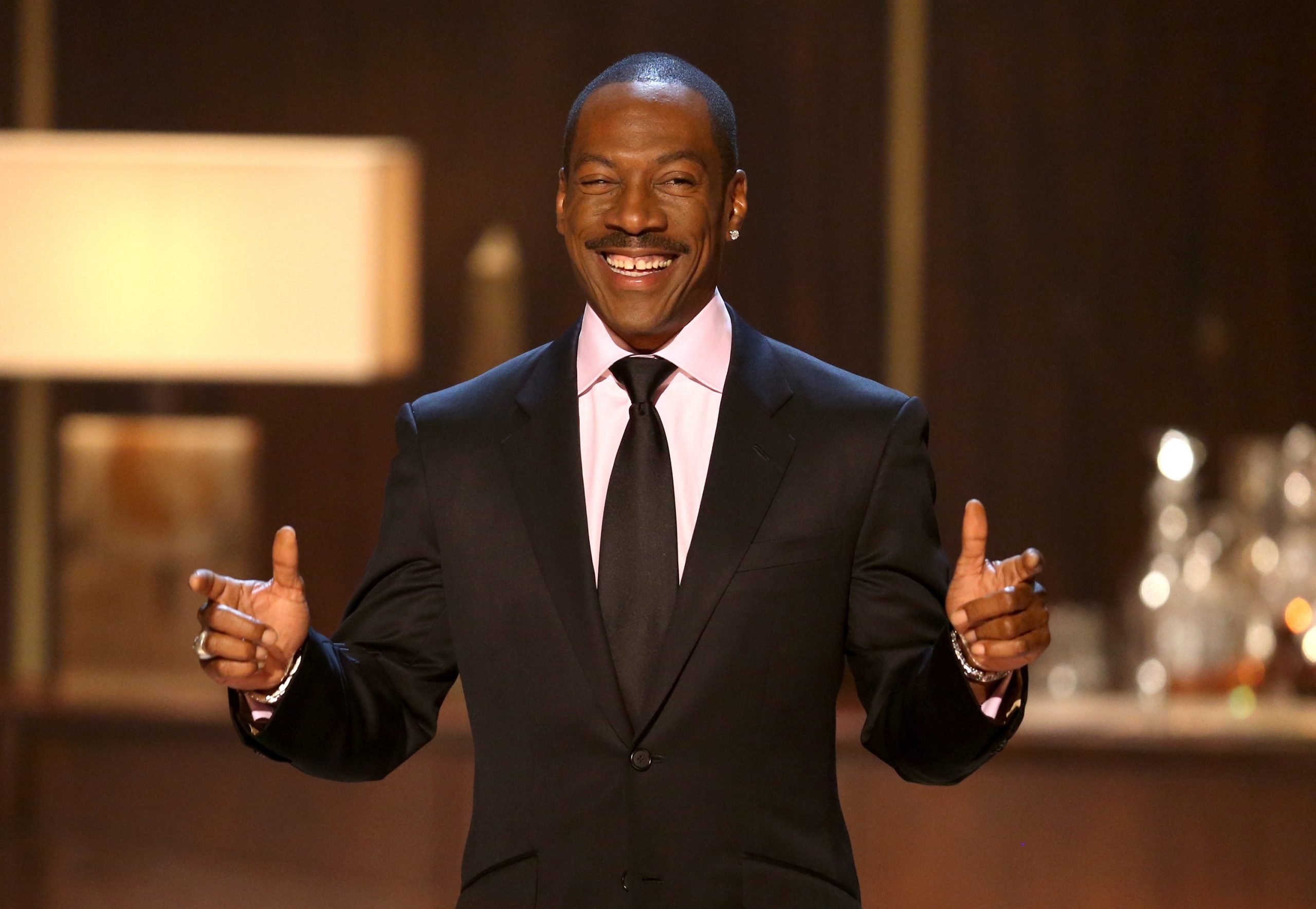 Murphy detailed the unforgettable experience during a recent conversation with Jimmy Fallon.
"We had on stuff from the club, you know," Murphy said. "So we had on club clothes, and Prince had on that outfit that was in the "Kiss" video. Where he had the little like, short shirt and the leather jacket with the buttons and stuff."
Murphy and his friends, who had just left the club, couldn't believe Prince wanted to play a game of basketball so late at night.
"He had that outfit on and a little gold chain around his waist," Murphy said. "A waistlet, I think. He had on a waistlet. And he was like, 'Yo, y'all wanna play some basketball?' We was like, 'What the f*ck? You wanna play some basketball?' And it was like, 'Alright, let's play.'"
He lost the basketball game to Prince and Micki Free
According to Murphy, several of Prince's closest friends dressed similarly, and they all wore their odd clothing during the competition.
"My brother was—it was Prince and some dude, a dude named Micki Free that used to hang out," Murphy recalled. "Then they used to all kind of wear their kind of Prince clothes. So my brother was like, 'It's gon' be shirts against blouses.'"
Even though Prince was a short man—he was only five-foot-three inches tall—he was no slouch when it came to basketball. Despite wearing his strange ensemble, he and his friends still managed to beat Murphy and his friends handily.
"And they teamed up, and the blouses won," Murphy said. "They beat the sh*t out of us."
Eddie Murphy says his team wasn't playing at its best
Murphy assured the outcome of the basketball game would've been different if his teammate was able to wear shoes that actually fit him.
"But you know what I think? We had one dude on our squad that could play, named Larry," Murphy said. "And he 'aint have no shoes, so Prince said—gave him some sneakers, right? And Prince wore like, maybe two, three sizes smaller than Larry, but Larry was so excited to have Prince's sneakers on, he put them tiny sneakers on his feet, so he couldn't do his game … Yeah, so he couldn't execute. So we lost. The one dude that could play, Prince's shoes had him shut down, so he couldn't execute."
Source: Read Full Article