Every 90 Day Fiance Spinoff Ranked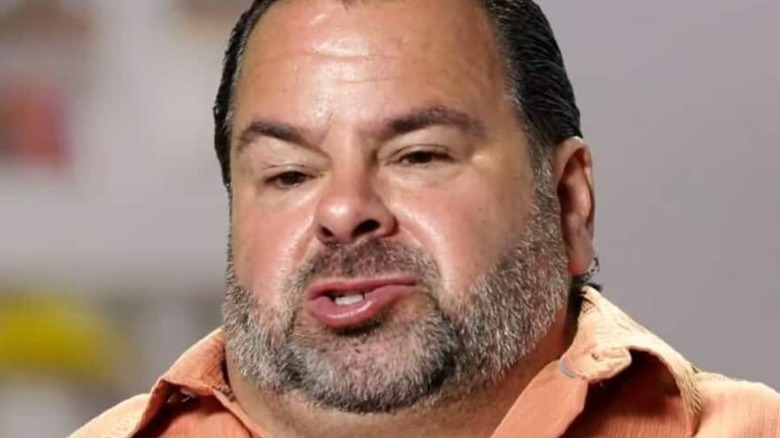 "90 Day Fiancé" is a reality TV staple featuring the relationships between Americans and their partners from different countries. Once the long-distance partner moves to the states, the couples have just 90 days to wed to obtain a marriage (K-1) visa. As you can imagine, lots of drama ensues as couples get to truly know each other and secrets are revealed. 
This series is TLC's most popular franchise to date, as The Atlanta Journal-Constitution noted, and has had several spinoffs so far, including hits like "Happily Ever After?," "Darcey & Stacey," and "90 Day: The Single Life." And it's not just your everyday people who love this show; it also attracts a wide range of celebrity fans, such as Chrissy Teigen and Lady Gaga, who have both admitted to watching the show. Due to the popularity of this franchise, TLC was the No. 1 cable network on Sunday nights (when the series airs) in 2019, according to Glamour. So which shows are the best and worst? While it is tricky to compare all of these incredible spinoffs, which are wonderful in their own way, we have ranked them to help you out, whether you want to binge-watch them for the first time or rewatch them again!
14. 90 Day: Foody Call doesn't dish out much drama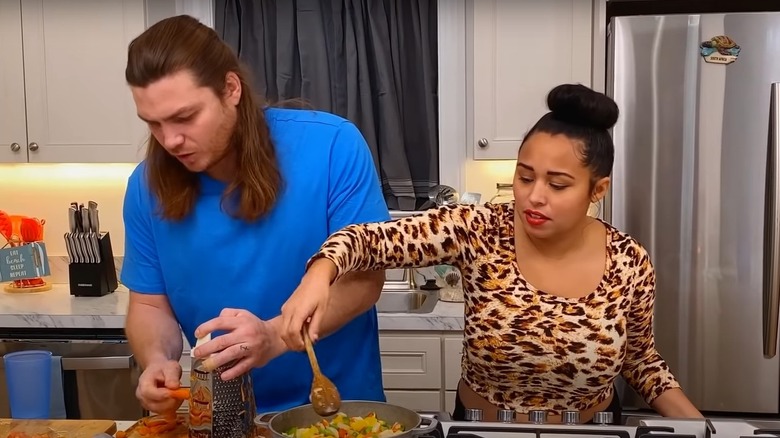 "90 Day: Foody Call" is a great concept. The show features established and popular couples from the franchise, such as Alexei and Loren Brovarnik, David Toborowsky and Annie Suwan, and Tania Maduro and Syngin Colchester, as they cook and share native dishes from their foreign partner's country. The show is light and fun with the silly humor you have come to know from the series. Though the series focuses mainly on the cooking aspect, occasionally the show's stars give tidbits about their relationships. 
However, "90 Day Fiancé" fans have been drawn to the franchise because of their love of the drama, and this cooking show is not serving it up. Still, for the foodies out there, this show will be a hit, especially if they want to explore cuisines from different cultures. And who wouldn't want to try Robert Springs and Anny Francisco's red sangria or Emily and Sasha Larin's beef stroganoff?
13. 90 Day Fiancé: Just Landed only lasted one season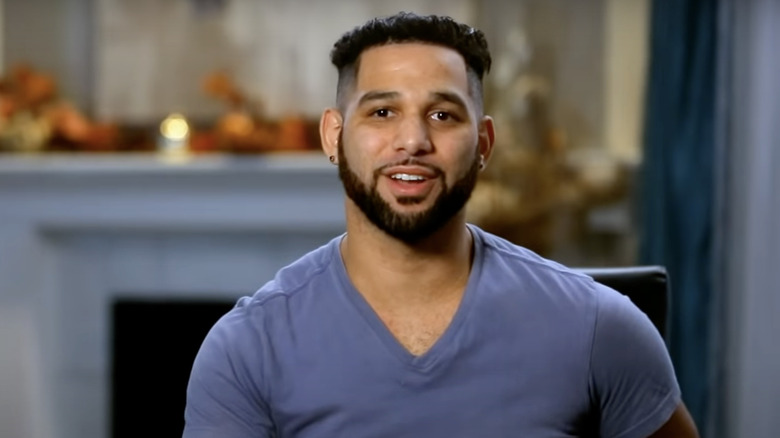 Next up is "90 Day Fiancé: Just Landed." Even the most diehard fans may be unaware of this series. Since the debut of discovery+, several "90 Day" spinoffs are only available on the platform and have not aired on cable, such as "Foody Call" or "90 Day: The Single Life," and "90 Day Fiancé: Just Landed" is one of them. 
This series was introduced by TLC in 2019 and first premiered on TLCgo (which is now under discovery+), as noted by Distractify. Each episode is 20 minutes long and features long-distance partners' first 24 hours together in the United States. The series focuses on the challenges the couples face as they finally meet their future in-laws and soon-to-be spouses' friends, who all have doubts about their relationship. While it was sure to be dramatic given the premise of the spinoff, none of the cast members have ever appeared again in spinoffs and there has not been a second season to date. 
12. 90 Day Fiancé: Self-Quarantined and 90 Day Diaries weren't too exciting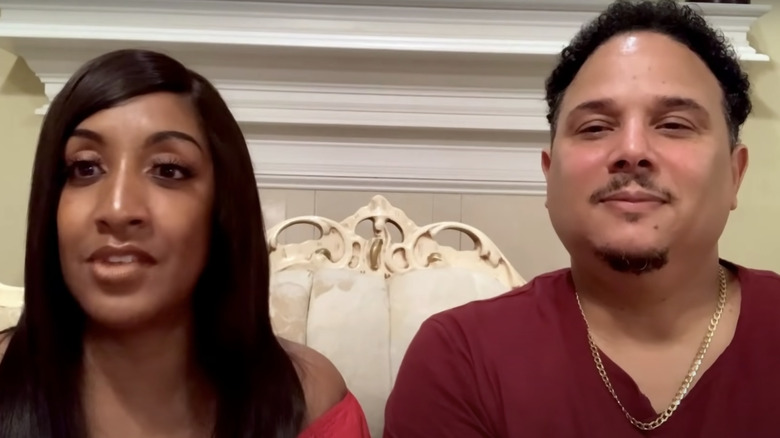 Getting creative with filming during quarantine due to COVID-19, the "90 Day" team came up with "90 Day Fiancé: Self-Quarantined" and "90 Day Diaries." 90 Day Fiancé: Self-Quarantined" was a limited series with five episodes and had 40 cast members involved, as Variety reported. "90 Day Diaries" was basically like an extension of this show, with stars continuing to speak to fans through self-filmed updates. The show was a bit bland as no one had an exciting life during quarantine, but the mini-series did hit some important notes not typically seen on "90 Day Fiancé" series, such as when David Toborowsky and Annie Suwan discussed the increase in anti-Asian attacks in America (via People).
Notably, these series had no crews to help them film; the cast simply filmed themselves updating viewers on their relationship and the challenges of navigating life during a pandemic. The president of TLC, Howard Lee, told Variety that talking through video chat "is already in their DNA," since many of the couples met online and used it to communicate while apart. 
11. The Family Chantel doesn't have that 90 Day feel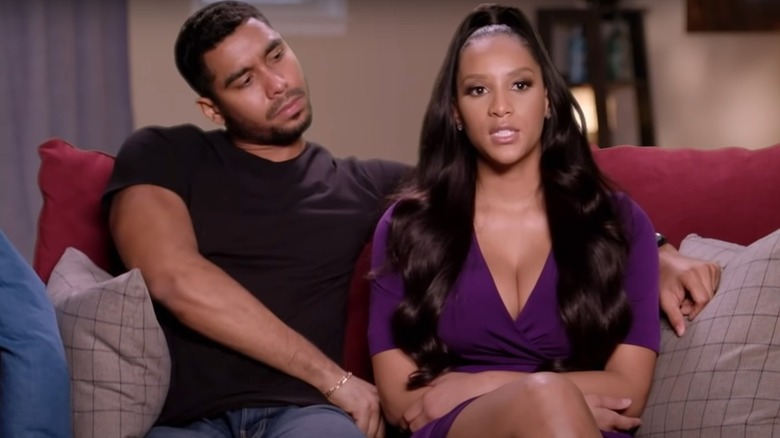 "The Family Chantel" is a spinoff featuring the families of Pedro Jimeno and Chantel Everett from "90 Day Fiancé." Pedro and Chantel are one of the OG couples appearing in Season 4 of the original series, as noted by In Touch. Chantel met Pedro, who lived in the Dominican Republic, when she was introduced to him while on a trip there. They quickly fell for each other, and she would make trips to see him frequently to keep the romance alive before he moved to the states.  
The relationship quickly became rocky once the families met each other, and they became notorious for their explosive and sometimes physical fights. Due to all the drama produced by these two feuding families, "The Family Chantel" was created as the first spinoff series based around one couple. However, due to the outrageousness of the tension between the two families, many fans have started to believe the series is less than genuine and potentially scripted, according to Distractify. This show has lost the "90 Day Fiancé" feel, as it is less focused on the couple's relationship and more centered on the families. The show does still focus on relationships, however, such as Pedro's sister dating a married man, which the siblings discussed with Entertainment Weekly.
10. None of the Strikes Back! shows offer many new details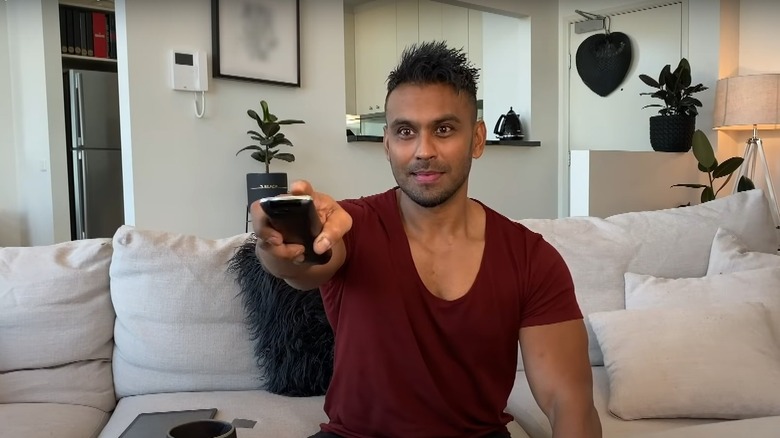 All three "Strikes Back" series are next on this list. This includes the "90 Day Fiancé" spinoffs "B90 Strikes Back!," "HEA Strikes Back!," and "The Other Way Strikes Back!" 
Who doesn't love live-tweeting an episode or discussing what preposterous things happened on Reddit after the show? If you've ever said something about the cast members on social media, beware — you may be featured on one of these shows! This series is self-filmed and shows the reactions the cast members have to the criticisms that have been posted about them online. Or as the Amazon description for "90 Day Fiancé: B90 Strikes Back!" explains it, "'Before the 90 Days' couples seize their chance to re-experience their roller-coaster journeys, respond to the Pillow Talkers, and get an earful from fans on social media." 
Typically you don't learn anything new on these shows, but occasionally a cast member will reveal something juicy, like when Rose said Ed "smelled sour" at the airport (possibly due to the mayonnaise he uses to style his hair).
9. 90 Day Journey doesn't have anything new for longtime fans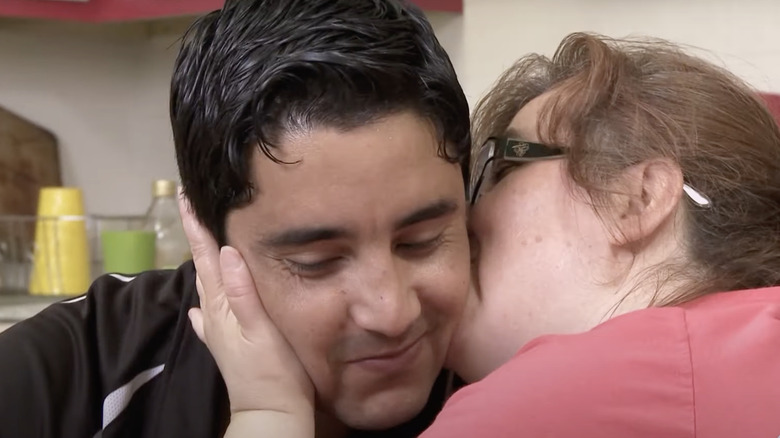 Do you have a favorite couple on the series, such as Colt Johnson and Larissa Dos Santos Lima or Nicole Nafziger and Azan Tefou? Well, if you only want to know about their journey without having to fast-forward through all the others, then "90 Day Journey" is for you! The ultimate collection of couples' journeys is curated in the series, showing scenes that select couples have appeared in across all the "90 Day Fiancé" spinoffs (via Us Weekly).
This show is apparently a good place to start for those who haven't before seen any "90 Day" shows. "If you've been wanting to start '90 Day Fiancé '90 Day Fiancé,' but you require more background than the seasons currently airing on TLC provide, '90 Day Journey' is worth the subscription," Vulture noted. However, for longtime fans, this show doesn't share any new scenes, as all content has aired before.
8. 90 Day Fiancé: What Now? continues the couples' journeys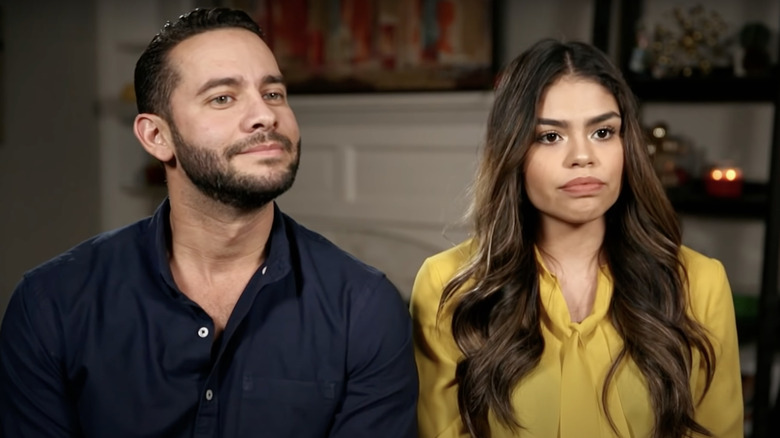 We don't always get to see the "90 Day" couples' relationships after the wedding vows, but "90 Day Fiancé: What Now?" allows you to explore what's been happening in the lives of the couples who have made it work and those who are not totally working (via TLC). For example, while Annie Suwan and David Toborowsky have remained together for years, Jon Rivera and Fernanda Flores dealt with a strained relationship, breakup, and legal battle, as seen on the show, as noted by International Business Times. Fernanda later announced the official end of their marriage on Instagram, saying, "Officially single! By forgiving and closing chapters you open your heart to more blessings to come in your way." (By the way, here's the real reason Fernanda and Jon divorced.)
So, if you like seeing all of the highs and lows of relationships — the good, the bad, and the ugly — then this is a show to watch. But if you'd rather not see some couples going their separate ways, maybe skip this one.
7. Darcey & Stacey gives the Silva twins a show of their own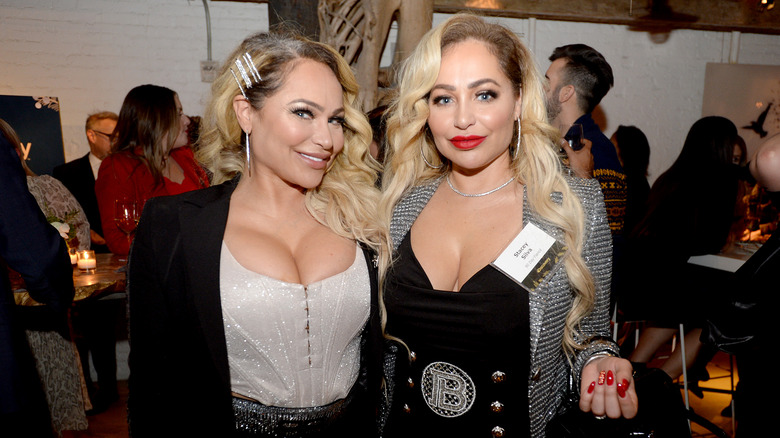 Darcey Silva is a "90 Day Fiancé" icon, first appearing on Season 1 of "90 Day Fiancé: Before the 90 Days" with her boyfriend Jesse from the Netherlands and later her boyfriend Tom from England. Darcey wanted a ring during these seasons, but only got an "appreciation" ring from Jesse and a key to Tom's house, but she finally got an engagement ring in her series, "Darcey & Stacey," though things haven't only been rosy.
Given that Darcey always manages to steal the show, it was no surprise that she and twin sister Stacey got their own spinoff. Stacey even has her own international beau, Florian, who is originally from Albania (via In Touch). But the show's not just about romance. In Season 2, the sisters shared their "spiritual" journey of getting plastic surgery together, as they told Entertainment Tonight.
6. 90 Day: The Single Life lets us watch cast members' disastrous dates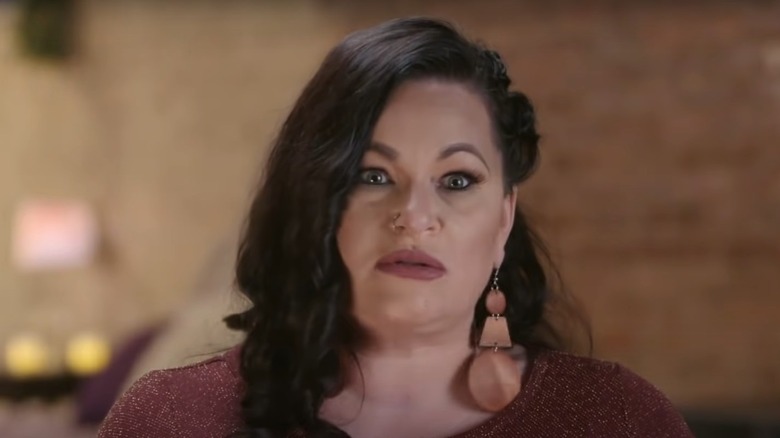 The discovery+ exclusive spinoff "90 Day: The Single Life" shows the dating lives of individuals after their failed relationships, including Ed, Colt, Danielle, Molly, Fernanda, and Brittany. Focusing on the singles, rather than those in relationships, this show is the first of its kind in the "90 Day" universe, as noted by People.
As you would expect from a "90 Day" show, it is cringe-inducing. Take one moment from Danielle Mullins' storyline in which she told a man on her second date (via Yahoo! Entertainment), "You're the first guy that I'm telling this to. My ex-husband, he had said that no man would ever want to sleep with me because he was accusing me of smelling, and stuff like that." Yikes. Sadly, that date never went out with her again. She told Us Weekly, "We have not had a date since that last date. He keeps telling me different excuses."
Still, this kind of cringey drama is what "90 Day" fans love and keep coming back for.
5. It's fun to watch the reactions 90 Day Fiancé cast members have on Pillow Talk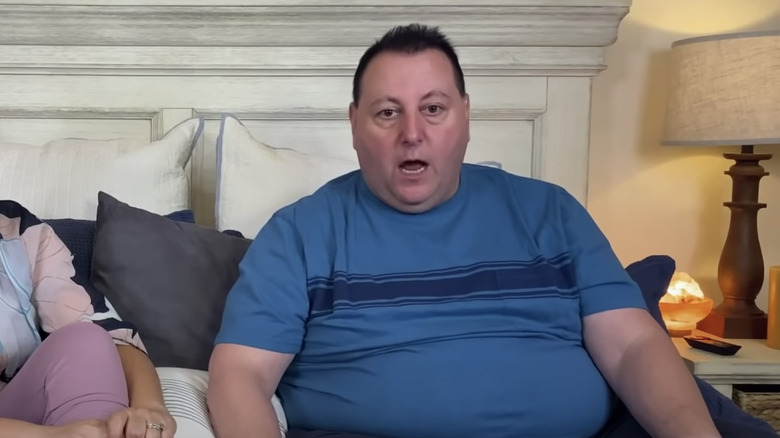 "90 Day Fiancé: Pillow Talk" allows fan favorites, such as Loren and Alexei Brovarnik or David Toborowsky and Annie Suwan, to show their reactions to current episodes. Notably, brothers Tarik Myers and Dean Hashim were often seen on the series, until Tarik told ET that Dean tried to get him fired. 
Fans enjoy the show because often those reacting have similar reactions and takes to those watching at home. It also cuts out some of the slow parts of the recently aired episode, so, for those wanting to see a condensed version that is still filled with all the drama, "Pillow Talk" is a great choice. 
In 2021, rumors circulated that the show was canceled, and fans were upset due to their love of the series. Luckily, it was nothing but a rumor and the show will be continuing. Still, fans aren't totally in love with the show. In fact, many want some unfavorable cast members off the show, according to CheatSheet.
4. 90 Day Fiancé: Happily Ever After? gives the inside scoop on beloved couples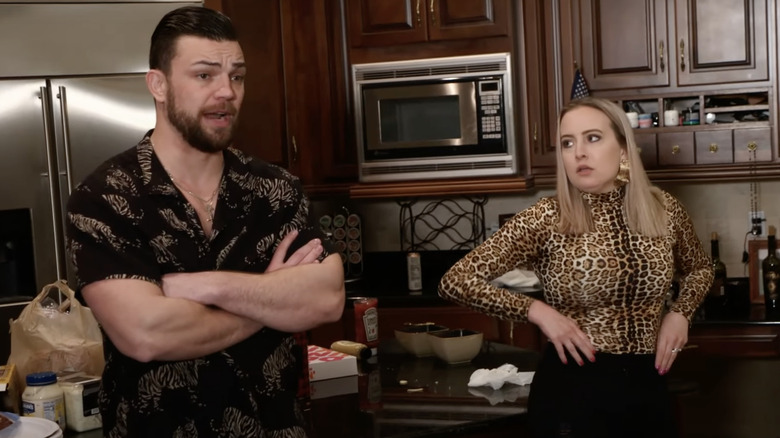 "90 Day Fiancé: Happily Ever After" is a franchise classic. Wondering how your favorite couples are doing now? "Happily Ever After?" follows the lives of these couples. It is so popular that Season 6 drew in more than 2.2 million viewers, as Forbes reported. 
However, some longtime fans have been disappointed with Season 6, according to Cinema Blend, as storylines have become a little stale with some of the episodes' drama seeming faked for the cameras and some of the events presented on the show having been spoiled ahead of time on social media. 
Still, there's not shortage of jaw-dropping moments on this "90 Day Fiance" spinoff. For example, one of the most shocking parts of Season 6 was when Angela Deem flashed the cameras during the tell-all episode when she was mad at Michael's family, as reported by Entertainment Weekly.
3. 90 Day Fiance: The Other Way brings the drama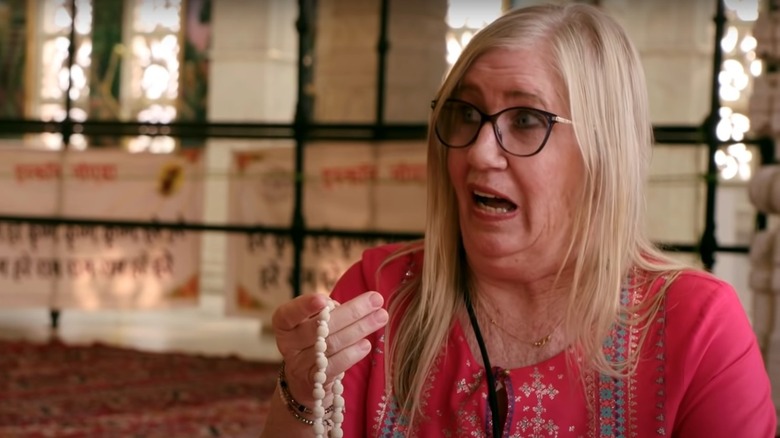 Traditionally on "90 Day Fiancé," a couple's ultimate goal is to spend their lives together in the United States, but that's not how things go in spinoff "90 Day Fiancé: The Other Way." Americans have their worlds turned upside down when they go to live in a new country with their significant other. Favorites Kenny Niedermeier and Armando Rubio appeared on "The Other Way," and in one episode, Armando memorably gave a teary coming-out speech to his family who hadn't been previously accepting of his sexuality. Fans will be happy to know the couple married in Mexico in May 2021 and are still going strong (via People). 
"The Other Way" has also brought us the roller coaster that is Jenny and Sumit's relationship. Jenny Slatten met Sumit Singh when he catfished her on Facebook, and she still loved him enough to move to India, despite her being 29 years older. It was also revealed on the show that Sumit was actually married to another woman and living a double life, but Jenny yet again forgave him (via In Touch). Clearly, "90 Day Fiancé: The Other Way" is full of drama!
2. Before the 90 Days is full of memorable moments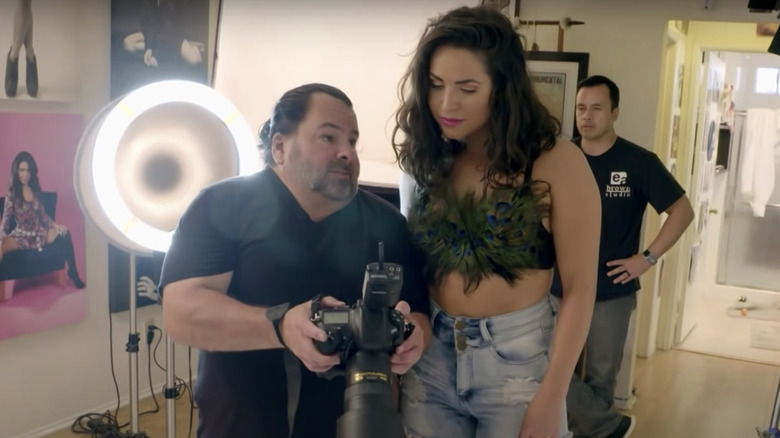 One of the best series in the "90 Day" universe is "Before the 90 Days." You thought the lives of the couples moving in together to get married were shocking? Just wait until you see the couples when they first meet. "Before the 90 Days" has given us iconic cast members from Darcey Silva to the short-lived couple Big Ed and Rose. 
Most of the time, these couples have never met and have left out vital pieces of information about themselves that will later be revealed. How about Rebecca Parrott and Zied Hakimi? Rebecca only used heavily filtered photos when showing the much younger Zied what she looked like, making her very nervous for their airport meeting (via Screen Rant). But what really makes "Before the 90 Days" rank so high on our list is the rat Ed encountered while showering with Rose's dad in the Philippines. Or maybe it was Ash's seminar on how men's brains work versus how women's brains do as an audience full of women became tense at hearing his outdated way of thinking.
1. 90 Day Fiancé will always be No. 1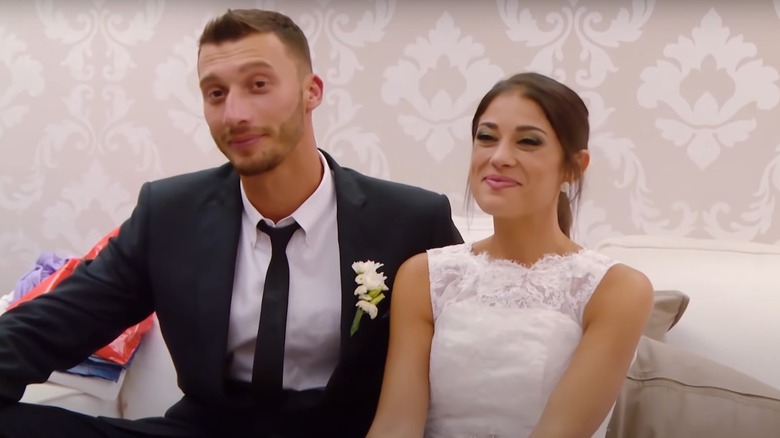 Despite all the great spinoffs, you just can't beat the original, "90 Day Fiancé."
While Season 1 featured mostly reasonable couples, Season 2 gave us the first disastrous couple: Danielle Mullins and Mohamed Jbali. Their relationship started off on a bad foot when Mohamed came over on the K-1 visa only for Danielle to find out he didn't actually have a job and he refused physical intimacy with her, as Screen Rant noted. Mohamed claimed in the tell-all episode that Danielle wanted intimacy so bad that she yelled, "I want my sex tonight!" However, Danielle refuted that claim. 
And who can forget Nicole Nafziger and Azan Tefou? Especially when Azan finally met her in person and said off-screen in the confessional, "I'm attracted to Nicole 55%." Not all the couples were destined for failure though — we also got to meet Loren and Alexei Brovarnik in Season 3, who are still going strong after five years of marriage and have a second baby on the way, which they shared with People in March 2021.
Source: Read Full Article