Meagan Good: I've often been told a Black female lead won't sell overseas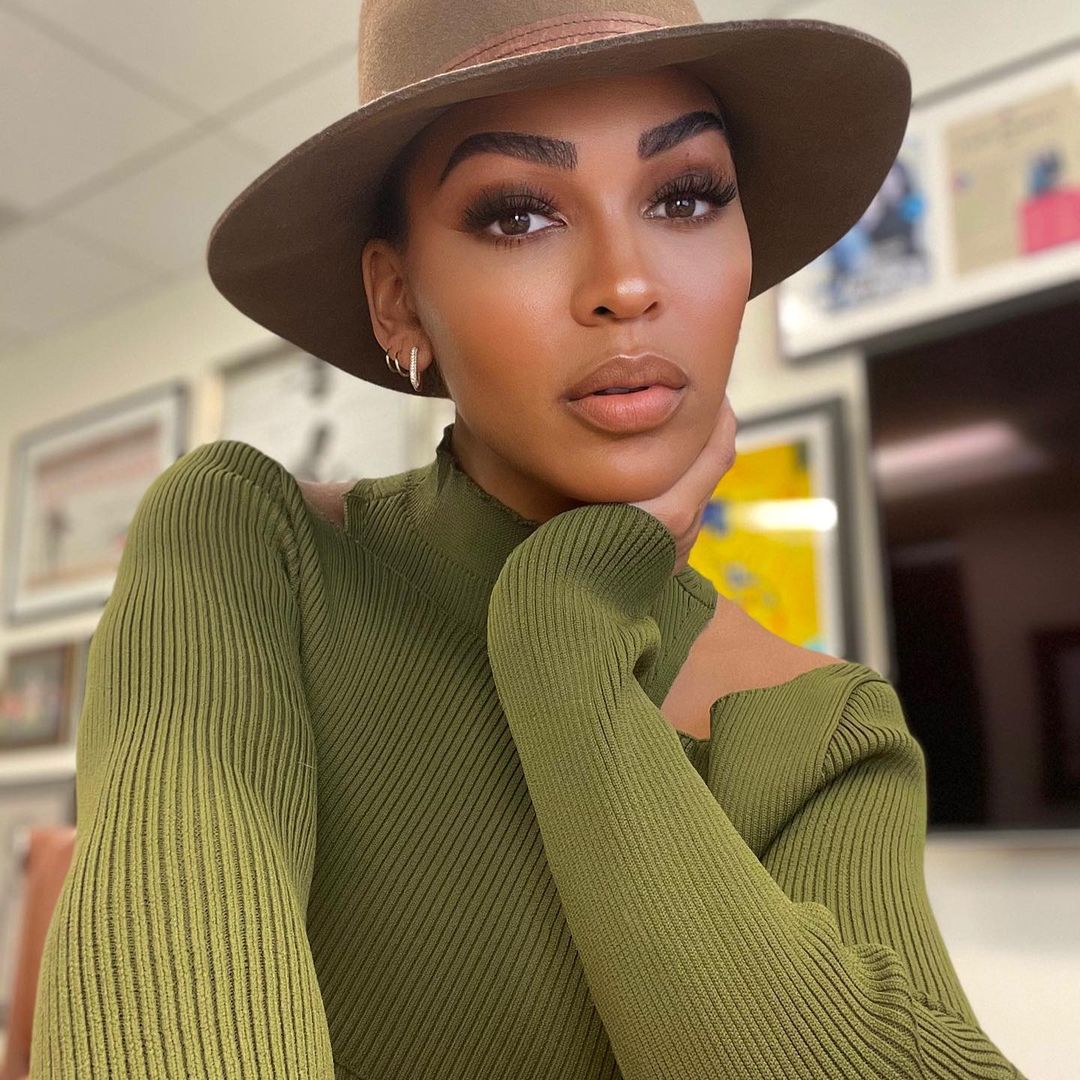 I haven't seen Meagan Good much since she married Pastor DeVon Franklin in 2012. She has done a lot of work on TV over the last few years. Meagan and DeVon wrote a book called The Wait about how they remained celibate before marrying in order to create deeper intimacy in their relationship. Of course this revelation sort of ruined Meagan's whole sexy girl routine that everyone became accustomed to. Meagan has released a passion project that would see her step into the role of director for the first time. If Not Now, When? was released January 8 and it centers four Black middle class women who were high school friends. Meagan says she had to do a Kickstarter to raise the funds to make the film but she could not raise enough. After being turned down multiple times by Hollywood execs who said no one would be interested in a movie that centered Black women *eye roll*, a private investor stepped in to help make If Not Now, When? a reality.
Meagan is profiled in The Daily Beast where she discusses what it was like as a Black actress seeking lead roles in Hollywood. She also talks about how it took four years to make her new project a reality and how she is proud to be a Black woman despite the rumors to the contrary. Below are a few excerpts from that interview.
On how long it took to get If Not Now, When? made
It took us about four years to get it made. Once I read the script and fell in love with it, Tam and I went out, and there were a few places that wanted to make it, but we wanted to make it the way that we wanted to make it. We raised a little money on Kickstarter, but it wasn't enough, and then we had a private investor come in and started to pitch the project to him and he said, "Stop—you had me at 'Black women.' I was raised by all women, and I do feel like this generation needs this story." And that was that.

The general conversation [when I tried to pitch it] was, "People don't want to see a Black female drama." And we would say, "That's not true. We've had Waiting to Exhale and Set It Off. We just haven't had it much in this generation." Yes, we have ensembles and comedies, but we haven't quite had anything that reminds me of the films we used to have in the '90s, and we got a lot of pushback. But we thought, no, there's an audience for this and we just need to find someone who believes in it the way we do.

I've been in the business for 30 years, and I can't tell you how many times I've been told outright that I can't play the lead in the movie because having a Black female lead is not going to sell overseas. I think that conversation has shifted over time but not dramatically. One of the biggest examples is Black Panther. People try to make excuses and say, "Well, that's because it was a Marvel movie." No. It's because we haven't had the opportunity to do something like that.

On how Hollywood makes either tragedies or comedies about Black people
That's a fact: It often is either the tragedy, or the cookout, or the comedy, or living in a certain 'hood—things that are culturally true experiences but can sometimes be caricatures and a lot of the time doesn't represent every Black person. I grew up in Santa Clarita, California, and was one of one Black family growing up there. I dealt with a lot of racism and bullying, and coming into the industry, I was exposed to a lot of different people from a lot of walks of life. When I was 18 and I got my first serious boyfriend, he lived out in L.A., and when I went out there it was a culture shock for me, because I'd never seen that many Black people in one place. I was used to being one Black person in a sea of white people. I think that not every Black person's experience as a human being is represented in film at the magnitude that it should be. And a lot of things that the film explores are not just Black women's experiences, but I think it's unique that you get to see it through their lens—women not being able to have babies, women not sure if they want to be a mother, women dealing with addiction and it's not a drug you go buy off the street.

On being accused of skin bleaching
I love being a Black woman. I love even the struggle. I remember being in my early twenties and looking at some of my friends who were very frustrated with the commentary of, "You may not play the lead because you're Black, and that might not sell our movies," or this or that. I thought, "I can be bitter, or I can be better, and I can accept that when I accomplish something, I haven't been given a damn thing. Nothing's been given to me. I've worked tooth and nail for every single thing that God has allowed." I take pride in that.
[From The Daily Beast]
I have yet to figure out why Hollywood continues to sell this bullsh*t that Black actors don't sell overseas? We have two decades of Will Smith and Denzel Washington being lead actors in action films that all did well overseas. We won't even mention how well Black Panther did and there were several dark skinned Black women leads in that film too. It is time for Hollywood to piss or get off the pot and stop using this narrative that BIPOC don't sell overseas when they have evidence to the contrary. I miss the 80s and 90s Black film movement. Spike Lee, John Singleton and Eddie Murphy brought my childhood and early adulthood to life. I am not sure what happened in the last 20 years in Black film specifically, but it would be nice to see more films that center BIPOC. We have definitely proven that we sell everywhere. If Hollywood is looking for evidence they'd need to look no further than Black Panther, Parasite, and Crazy Rich Asians. It would seem the world wants to see its diversity reflected in film and Hollywood's excuse that BIPOC don't sell overseas is just that, an excuse.
With that being said, I am glad Meagan is back in the game because she hasn't been that active of late. If Not Now, When? seems like this generation's Waiting to Exhale and I am here for it. I will definitely be forking over my coin to support Meagan in her directorial debut because it takes courage to create the art that you wish to see. I will not touch the religious stuff and celibacy because that is not my rodeo, but I'm glad it worked for her. I do hope If Not Now, When? is successful because I am tired of the pain and struggle porn that seems to be the majority of films that center Black people specifically. I agree with Meagan when she says that Black people don't all have the same experiences or story. I'd like to see our diverse experiences in Hollywood's Black narratives. I think it would take more Black artists getting behind the camera to make diverse stories a reality, but there is proof that it can be done. You can rent If Not Now, When on YouTube and Vudu, if you are interested. I have embedded the trailer below:
https://www.instagram.com/p/CJj38PTrg2B/
A post shared by Meag G,Mrs.Franklin~IfYaNasty (@meagangood)
https://www.instagram.com/p/CJiTh_Wr7Xf/
A post shared by Meag G,Mrs.Franklin~IfYaNasty (@meagangood)
https://www.instagram.com/p/CI7HkQ8rO4C/
A post shared by Meag G,Mrs.Franklin~IfYaNasty (@meagangood)
Source: Read Full Article