Meet August Anna Brooks, Garth Brooks Daughter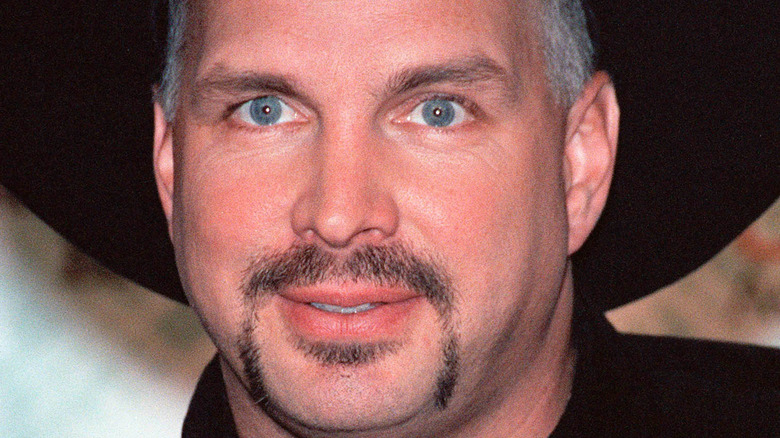 Garth Brooks and Trisha Yearwood have really been through a lot this past year. Yearwood tested positive for COVID-19 back in February 2021, according to Billboard. While the country singer has said that she had "a mild case," she did say that "it was just no joke" (via People). 
While Yearwood tried staying away from her husband, Brooks would not leave her side while she was sick. She even joked that she told him, "Dude, I cannot be responsible for giving Garth Brooks COVID," but "he was really worried about [her]" and "took really good care of [her]." 
While he couldn't seem to stay away from his wife, the "Friends in Low Places" singer just announced that he has decided to cancel his upcoming tour date due to the delta variant (via CNN). In a statement, Brooks said, "I sincerely thought the pandemic was falling behind us. Now, watching this new wave, I realize we are still in the fight and I must do my part." 
Now that the tour has been canceled, Brooks may have more time to spend with his family, including his daughter August Anna.
Garth Brooks' middle daughter, August Anna, is a mom now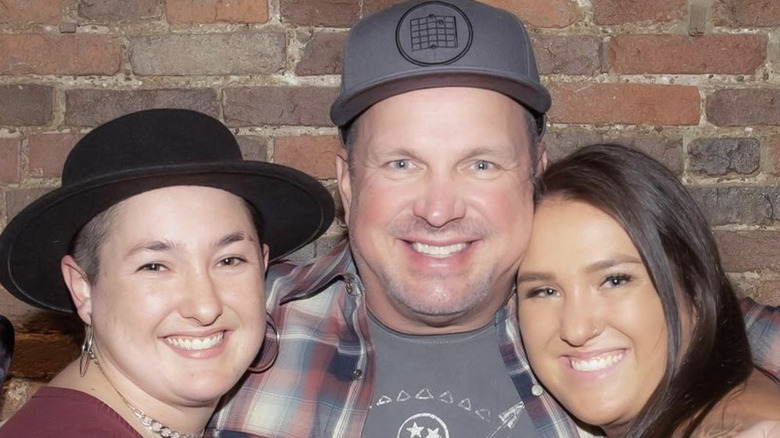 Garth Brooks actually has three daughters, all from his first marriage to his college sweetheart, Sandy Mahl, according to Country Fancast. His middle daughter, August Anna Brooks (pictured above, left, with her father and sister Allie), was actually the first of his children to give Brooks a grandchild. August Anna, born May 3, 1994, gave birth to daughter Karalynn in 2013 (via Country Fancast). A year prior to Karalynn's birth, August Anna graduated high school and started school at the University of Oklahoma while working at a law firm. 
According to Celeb Suburb, Karalynn's father is August Anna's high school sweetheart, Chance Michael Russell. The two married after Karalynn's birth in 2013, but no further details have been revealed about the ceremony. Celeb Surburb also reports that the two later welcomed their second daughter, Gwendolyn, in 2016. It seems motherhood really suits August Anna. Even her father has said that no other mother "could hold a candle to [his] daughter" (via YouTube). In his words, she was "made to be a mom." 
Source: Read Full Article