Rihanna Shares What She Loves Most About A$AP Rocky, Describes Them as 'Iron Sharpening Iron'
Rihanna is one of the most successful artists worldwide. The billionaire has sales of over 250 million records across the world. Her boyfriend, A$AP Rocky, has amassed a lot of wealth from his music career. Initially signed with Sony/RCA, the "Praise the Lord" rapper has significantly impacted the hip-hop scene.
Now that the pair are expecting a child together, Rihanna isn't afraid to hold back about their love.
Rihanna and A$AP Rocky announce their pregnancy
The 34-year-old singer excels at everything she engages in. Born Robyn Rihanna Fenty, her pregnancy reveal was no different. Rihanna ensured the tongue-in-cheek perfection pregnancy reveal was historical.
The soon-to-be-mom hid her pregnancy till late January when the internet broke with photos of her fully-grown baby bump on display.
Strolling in the freezing streets of Harlem, the Grammy-winning singer sported a pink Chanel coat and a pair of low-lying blue jeans with no shirt underneath, displaying a prominent baby bump. Her beau, born Rakim Athelaston Mayers, walked with his arms around her and kissed her forehead. The singer posted a picture of her belly on Instagram the next day, captioning it "how the gang pulled up to black history month."
While the two have several hits between them, they have something special in common: They both have family ties to the Caribbean nation of Barbados. Rihanna, born in St. Michael, Barbados, grew up in Bridgetown; A$AP Rocky was born and raised in Harlem, New York. His connection to Barbados results from his father who's Barbadian. Hollywood Life reports that Rocky has a lot of relatives in Barbados.
While it was a big step for the new couple, Rocky joined his girlfriend, Rihanna, for the holidays in Barbados. Though the "We Found Love" singer's family is protective of her, they loved A$AP. His hard work and true intentions played a huge role in Rihanna's family accepting him.
How does Rihanna describe her relationship with A$AP Rocky?
The fashion icon recently poured her heart out to Vogue concerning her relationship with A$AP Rocky. Rihanna said she and her boyfriend share similar interests in the fashion industry. She continued to describe their style as "iron sharpening iron."
To her, Rocky stood squarely in the friend zone. They didn't date for a long time considering the pair knew each other well. They were aware of the "trouble they can get each other in," as Rihanna explains.
Rihanna recalled her pregnancy news and clarified that as much as they weren't trying to get pregnant, they weren't opposed. She continued to say that after receiving a positive pregnancy test, she didn't waste any time: Rihanna immediately notified Rocky, and they went to the doctor's the following day.
While sharing intimate details about their relationship, the Fenty Beauty founder explained her favorite parts of their relationship: "Transparency with everything: how we're feeling, what our goals are, what our fears and insecurities are. The vulnerability to say what you feel about each other."
Meanwhile, the mom-to-be disclosed that the pair took a road trip across the country, where her cooking skills were tested with "a little janky grill" she bought from Walmart. She revealed, "There's no pretentious my-brand-your-brand b——t, it's just us living." She added that she feels like she can do any part of life by Rocky's side.
Rihanna and A$AP Rocky's relationship timeline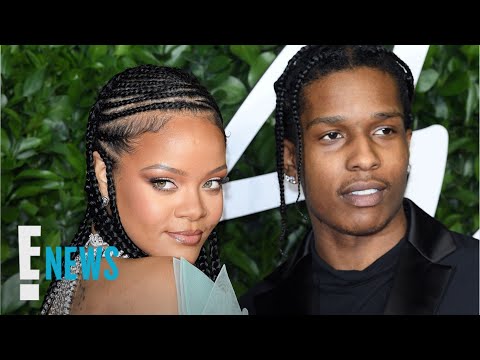 Rihanna and Rocky met and officially worked together in 2013 for Rocky's "Fashion Killa" music video. Rocky came out the same year to support Rihanna during the U.S. leg of her Diamonds World Tour. Rumor had it that they were together, but Rocky shut them down with, "I don't even look at her like that. She's sexy, but I'm good."
On December 2, 2019, the duo appeared together at the British Fashion Awards. Rihanna later posted the picture on her Instagram and thanked Rocky for supporting Fenty.
Rumors about the duo's relationship have hit the airwaves for a long time, with the pair either declining or not confirming the nature of their relationship. Until May 19, 2021, when Rocky called Rihanna "the love of my life" in an interview when he was asked about their relationship. Things seemed a lot more serious.
Fast forward to the bombshell they dropped in February while taking a stroll in Harlem where they announced to the world that they were expecting.
Source: Read Full Article