Robert Pattinson "Fell off the Bed" While Kissing Kristen Stewart During 'Twilight' Audition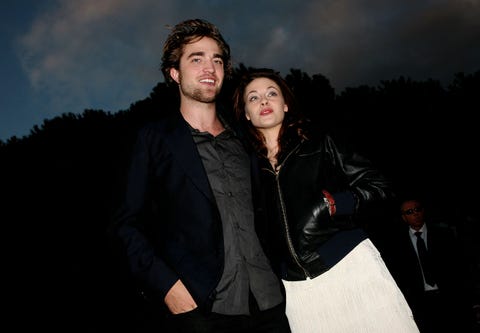 Hardwicke also expressed concern about the duo's palpable chemistry.
"I could tell they had a lot of chemistry," she recalled. "And I thought, 'Oh my god, Kristen was 17, I don't want to get in some illegal thing.' So I remember I told Rob, 'By the way, Kristen is 17. In our country, it's illegal for them to have sexual relations.' And he's like, 'Oh, OK, whatever.'"
In an interview with The New Yorker last year, Stewart echoed Hardwicke's sentiments about casting Pattinson as Edward Cullen.
"It was so clear who worked," the Spencer actress said of her former costar, whom she dated for three years before the two split in 2013. She added that Pattinson had a certain "intellectual approach that was combined with 'I don't give a fuck about this, but I'm going to make this sing.' And I was, like, 'Ugh, same.' And, whatever, we were young and stupid and, not to say that we made it so much better, but that's what it needed, and that's what anybody playing those parts needed to feel."
Source: Read Full Article