The Truth About Reese Witherspoons Dating History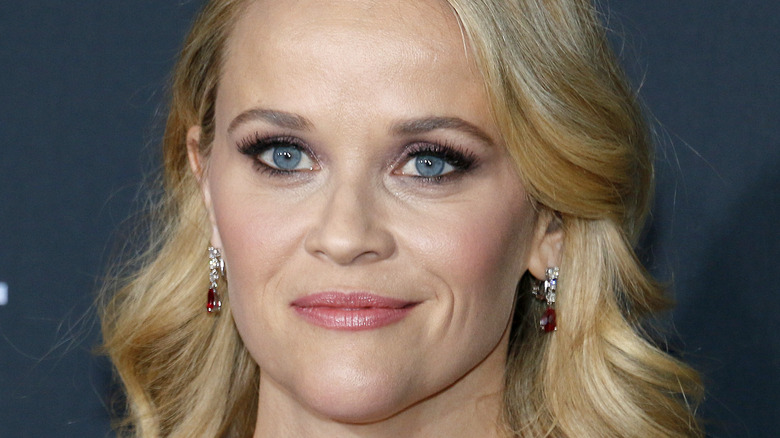 Reese Witherspoon is one of the most iconic actresses of our generation, having appeared in countless fan-favorite comedies like "Legally Blonde," "Sweet Home Alabama," "Hot Pursuit," "Home Again," and more (via IMDb). 
The seasoned actress isn't just limited to rom-coms and lighthearted films, though; Witherspoon has also starred in critically acclaimed movies like "Cruel Intentions," "Walk the Line," "American Psycho," and "A Wrinkle In Time," and has even successfully made the transition from the silver screen to the small screen, starring in award-winning television series like "Big Little Lies," "Little Fires Everywhere," and "The Morning Show" opposite Jennifer Aniston and Steve Carell.
And because Witherspoon has had such a long-running career in Tinseltown, it's no wonder that fans have been paying attention to not only her professional life for the past three decades, but also her personal life, too; and yes, that includes who she's been rumored to date, who she's dated, and who she's been married to.
Reese was rumored to date a few of her co-stars in the '90s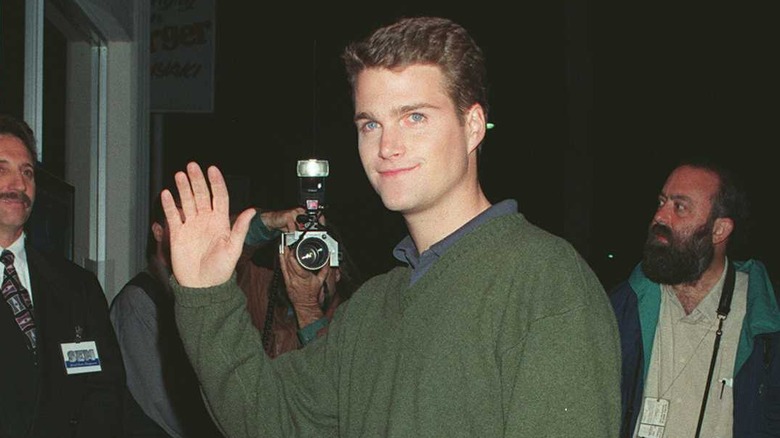 Reese Witherspoon first made her Hollywood debut in the 1991 movie, "The Man In The Moon," and ever since then, fans have been glued to the actress' every move. A few years later, when Witherspoon was just 16 years old, romance rumors between Chris O'Donnell started swirling after she accompanied the then-22-year-old actor to a party for his "Scent of a Woman" co-star Al Pacino (via E! News). The pair neither confirmed or denied the relationship at the time, but a year later, Witherspoon was rumored to have moved on with another co-star of hers, Stephen Dorff – a paring she adamantly denied.
"I wouldn't date Dorff for all the money in the world. I really admire the girls who do hold Dorff's attention. I don't know if it's because he doesn't know what he wants, or that he knows exactly what he wants and if that person doesn't apply, he's going to find it somewhere else," Witherspoon told Details Magazine in 1995. "You have to be comfortable giving him space. I'm not that kind of girl."
The "Sweet Home Alabama" alum was also rumored to have dated her "Fear" co-star Mark Wahlberg in 1995; however, neither parties ever confirmed their rumored romance.
The star married her Cruel Intentions co-star,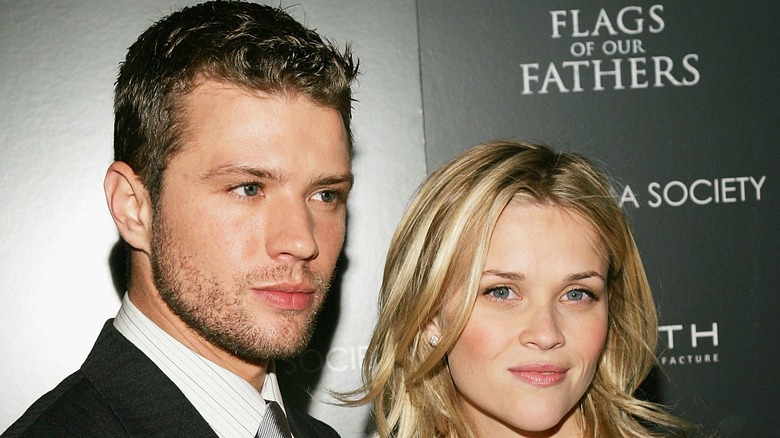 Reese Witherspoon and Ryan Phillippe may have starred in the 1997 cult classic, "Cruel Intentions," together; however, contrary to popular belief, the two didn't get together after meeting on set.
"I crashed her party," Phillippe told Pennsylvania newspaper The Morning Call in 1999 (per E! News). "I went with a friend because I knew there would be free food and drinks. I was just sitting back in the corner pounding away the drinks when somebody walked over and introduced Reese to me."
In 1999, Witherspoon and Phillippe tied the knot in a gorgeous South Carolina ceremony, when the actress was seven months pregnant with her first child, a daughter named Ava. According to PopSugar, Witherspoon's dress was designed by the costume designer from "Pleasantville," the critically acclaimed film she starred in with Tobey Maguire a year prior. The outlet also reports that the former co-stars' wedding ceremony was an "emotional" one, with Witherspoon's father walking her down the aisle at sunset.
Ryan and Reese share two children together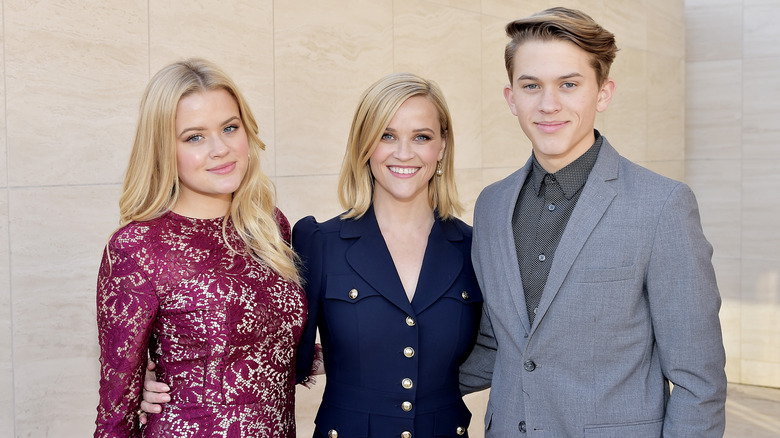 Shortly after her and Ryan Phillippe's wedding, Reese Witherspoon gave birth to the couple's first child together, a daughter named Ava. Four years later, the "Big Little Lies" star gave birth to the couple's second child, a son named Deacon.
In 2019, Witherspoon opened up about being a young mom in a candid YouTube video, via Today, explaining, "I've been a mom since 1999. I got pregnant (with daughter Ava) when I was 22. I delivered when I was 23. To be totally honest, it was scary. I was scared. I didn't know what it was going to do to my job or my career."
"Your entire life will change. Everything you believe, every piece of food you eat, every piece of independence you have," Witherspoon added. "You can't go out without thinking of another person. You can't look at your groceries without thinking of another person. You don't think about whether you're cold or hot, you think about your kid and whether they're cold or hot. You don't sleep anymore."
Reese and Ryan split after seven years of marriage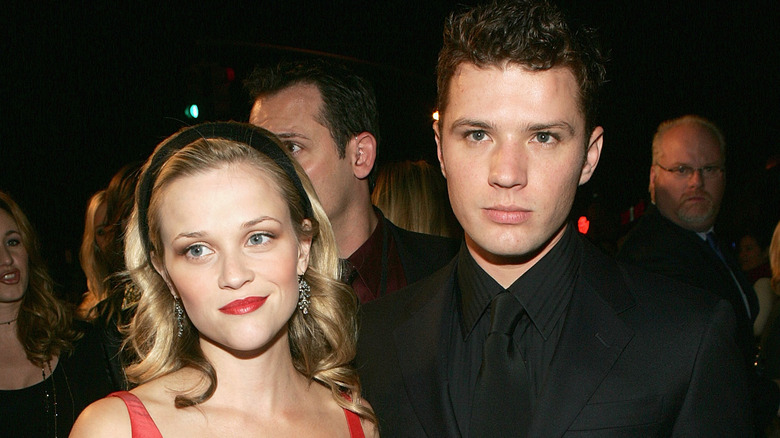 Reese Witherspoon and Ryan Phillippe separated in 2006 after rumors that he was having an affair with his "Stop-Loss" co-star, Abbie Cornish, started making the rounds. Although both Phillippe and Cornish have denied (and continue to deny) the cheating allegations, the pair dated for four years after he and Witherspoon called it quits for good.
Almost a decade after their split, Phillippe opened up about the reason for their divorce during an appearance on the late Larry King's "Larry King Now" in 2015. "I think more of the problem was age. When we got together we were so young," Phillippe explained, per InStyle. "I think it can create issues with two people in this industry because there's so much noise that goes along with it."
In 2017, Witherspoon made a similar admission during an appearance on ITV's "Loraine," telling the talk show host, "I got married when I was 23 and I had two kids by the time I was 27," she explained. "So I don't know, you know, sometimes it's good to know yourself. I would never change anything. I've said to my daughter, I think, you know, [at] 25, you start to know yourself a little bit better."
Reese dated this Hollywood star after her divorce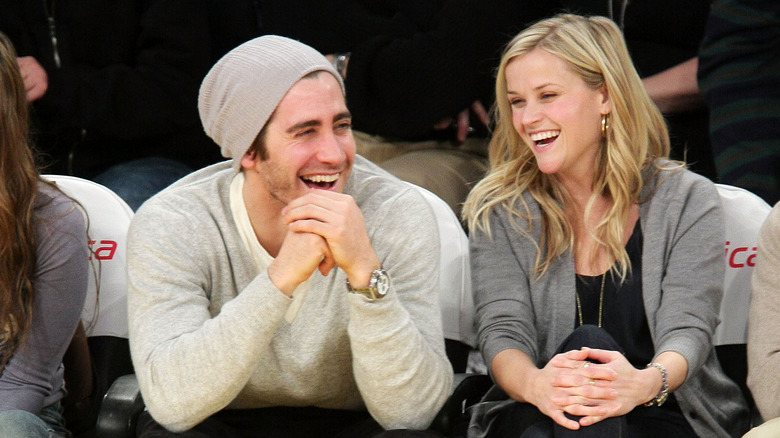 Although Jake Gyllenhaal and Reese Witherspoon didn't appear on-screen together in their 2007 film, "Rendition," the pair dated for more than two years after meeting on set. 
"He's very supportive. Suffice it to say, I'm very happy in life, and I'm very lucky to have a lot of really supportive people around me who care very much for me, and, you know, that's all you can hope for in life. I am very blessed in that way," the actress told Vogue in 2008 (via CheatSheet). Witherspoon also gave fans an inside look at how she and Gyllenhaal spent their time together, telling InStyle, "We spend the weekends outside L.A, in Ojai, where I have a farmhouse. We have chickens and we grow cucumbers and tomatoes. I love it. It reminds me of where I grew up in Tennessee."
Though an insider close to the couple said their 2009 split "broke his [Gyllenhaal's] heart," (via Us Weekly), the "Nightcrawler" star had nothing but good things to say about his ex in a 2016 interview. Gyllenhaal told Jess Cagle during an episode of "The Jess Cagle Interview" (via People), "She is, as I would say about most of the women who I'm close friends with or had relationships in my life, one of the smartest, strongest people I've ever met."
Reese got together with Jim Toth in 2010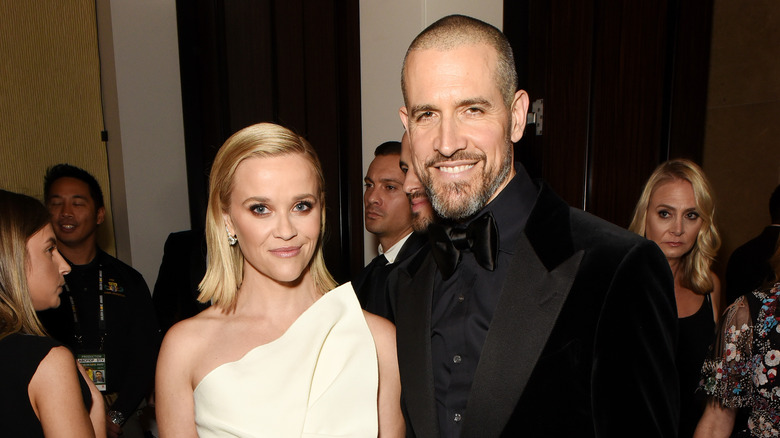 Shortly after her split with Jake Gyllenhaal, Reese Witherspoon started dating talent agent Jim Toth after meeting at a party in 2010 (via Us Weekly). The pair went public with their relationship in March of that year, then later confirmed their engagement in December. 
The couple wed at Witherspoon's Ojai, California ranch in March 2011, and a source close to the couple told Us Weekly at the time, "He's a very confident guy who takes care of her." Another source revealed, "[Reese] really wants to be married and have that security with someone. They feel like they've hit the jackpot in this relationship!"
In an interview with Marie Claire a few months after they tied the knot, Witherspoon couldn't stop gushing about her new hubby, telling the outlet, "I got lucky. I did. I got very lucky. He's so wonderful with the children. I'm very blessed. Somebody close to me once said, 'Oh, no man will ever accept your children.' And I just thought it was the most horrifying thing someone has ever said to me in my entire life. And until I got remarried, I don't think I realized how stressed I was. I feel so much relief. I don't think I realized how stressed I was being a single parent. It was really, really stressful. It's not easy on anybody. It's really traumatic."
Reese and Jim have one child together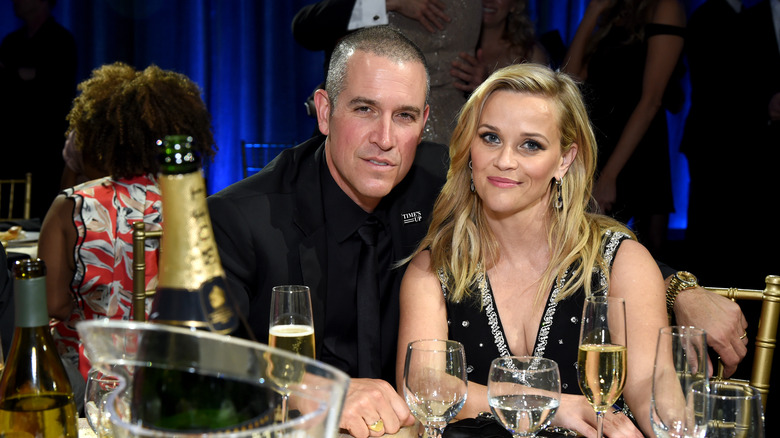 Reese Witherspoon welcomed her first child with hubby Jim Toth, a son named Tennessee, in September 2012. "Reese Witherspoon and husband Jim Toth welcomed Tennessee James into their family today," a rep for the couple told People at the time. "Both mom and baby are healthy and the entire family is thrilled."
In 2016, Witherspoon couldn't stop gushing about Toth, praising him for what a great guy he is and how he seamlessly transitioned into fatherhood and step-fatherhood. "He's an incredible man, a wonderful organizer, a great leader," the "Little Fires Everywhere" star revealed (via People). "He knows how to get people together. He's very patient and funny with the kids. And he really encourages them to see the humor in life."
Recently, the couple celebrated their 10-year wedding anniversary, with Witherspoon penning a sweet tribute on Instagram to commemorate the occasion. "11 years ago … I met this amazing guy," she captioned a series of pics on her Instagram Story (via Us Weekly). "10 years ago Today We got married! Here's to many more days of happiness & laughter! I love you JT!"
Source: Read Full Article