Was This Nicolas Cages Most Expensive Divorce?
Although considered one of the most unusual actors in Hollywood — no small feat, considering the entertainment industry and its quirks — Nicolas Cage is also one of the most beloved. As the nephew of both actress Talia Shire and legendary director Francis Ford Coppola, Cage could have chosen to lead a charmed dilettante of a life. Instead, he let his talent propel him to the top of the Hollywood A-list, and gave some star-making performances in such films as "Con Air," "Leaving Las Vegas," and "Gone in 60 Seconds."
While he's had quite a bit of success in his career, his personal life hasn't been quite as Oscar-worthy. Cage has been married five times — most notably to Lisa Marie Presley and to Patricia Arquette — and none of his marriages worked out for the long-term. But there must be one marriage that cost him more than all the rest. 
So which divorce cost Nicolas Cage the most? Let's take a look.
Cage's four-day marriage to Erika Koike cost him a fortune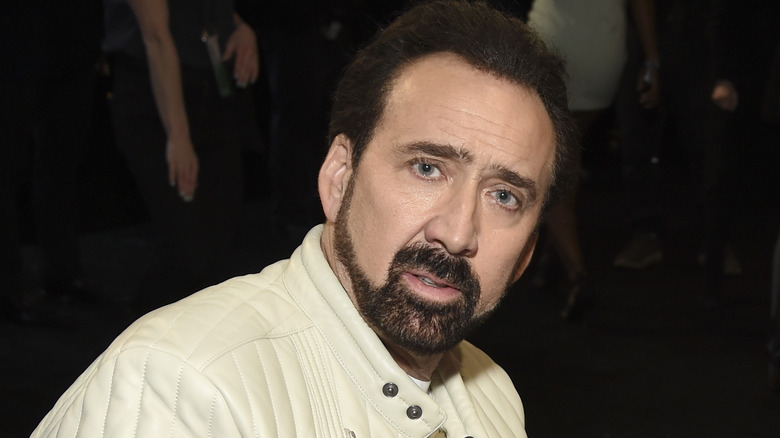 In March 2019, Nicolas Cage got married to Erika Koike after a year of dating. The duo, who got married in Vegas, was reportedly intoxicated when they got married. According to court documents (via People), "[Cage] lacked understanding of his actions in marrying [Koike] to the extent that he was incapable of agreeing to the marriage." Within four days, the marriage was over.
And it got worse. According to The Things, Cage wanted an annulment, not a divorce, because he believed the marriage was "invalid." Apparently, Koike didn't disclose the nature of her relationship with someone else, nor was she upfront about her criminal record. And her claims about being a "makeup artist" were tenuous at best, too — her single film credit on IMDb was a 2012 short. 
Koike hit back and claimed she wanted a divorce — and spousal support. As legal analyst Steven Mindel from Fox News explained at the time, "It's going to be very difficult for Nicolas Cage to get an annulment without giving her something that she wants in return." He added that Cage "is going to have to pay her a lot of money to accept the annulment." Ultimately, the judge found in her favor — though the terms of the divorce and the support weren't disclosed, as part of the settlement. It's safe to say that what happens in Vegas, doesn't always stay there. 
Source: Read Full Article